On Jan. 17th, 2019, General Secretary Xi jinping visited Tianjin binhai - zhongguancun science and technology park and gave important instructions.
General Secretary Xi said that independent innovation is always an urgent requirement and important support for high-quality development. We must create an atmosphere to mobilize the enthusiasm of all sectors for innovation, so that every sector can be fully unleashed with innovation vitality.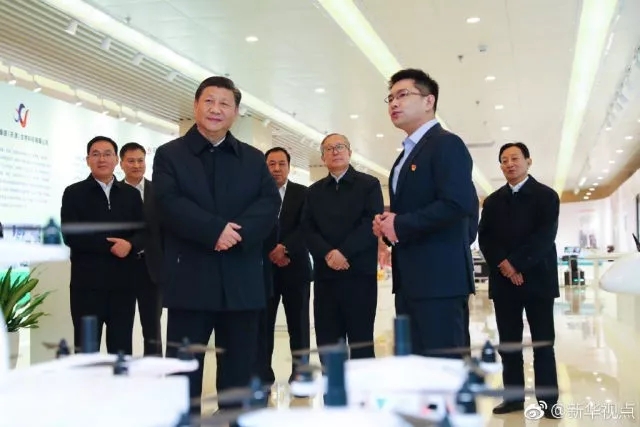 Qi juntong, the founder of EFY as the entrepreneur representative of tianjin binhai new area, made an eight-minute work report to General Secretary Xi jinping.
General secretary Xi praised that the UAV cluster control technology is a typical dual-use technology which is an important UAV application direction.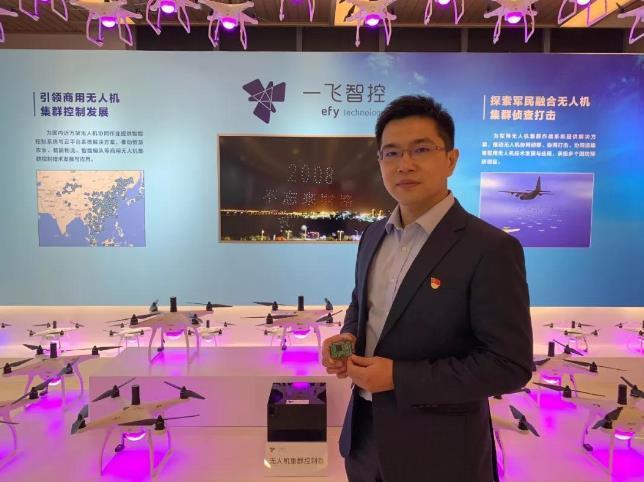 Currently, EFY's UAV cluster control technology can simultaneously control up to 100,000 intelligent UAVs through the remote cloud control platform.
UAV formation performance, as an important commercial technology application, can present a cool visual feast of aerial lights on the night stage by combining
this technology with art instead of the traditional fireworks display.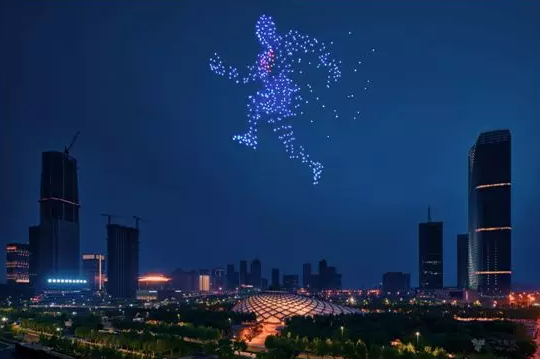 EFY's drone formation show has realized the 3D air dance step interaction which is the first one combined UAV,music and fireworks together. With characteristic of innovation,
safety, intelligence and customization, EFY drone formation show is favored by the major scenic spots, amusement park, brand activities, anniversary celebrations, etc.